Boat and Yacht M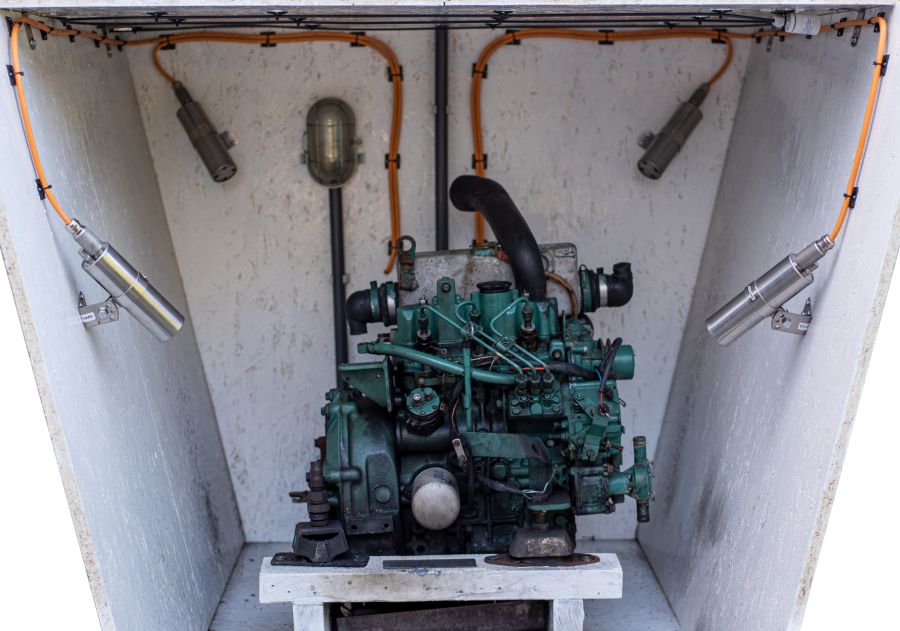 Whether single or dual engine, the BaY fire extinguishing system series is flexible and adaptable to any engine compartment.

The heat detection cable is sensibly routed on the motor. In case of fire, the heat detection cable melts and the alarm is triggered in the control unit. The control unit can be supplied by a 3V battery (runtime 1 year) or by the on-board voltage. When triggered, the sounder signals acoustically and the extinguishing generators start the extinguishing process.

To find the right product, you need the net volume of the room to be secured. This is calculated from the total cubic meter size minus all fixtures. To help you find the right product, simply use our net volume calculator.